Keynote Speakers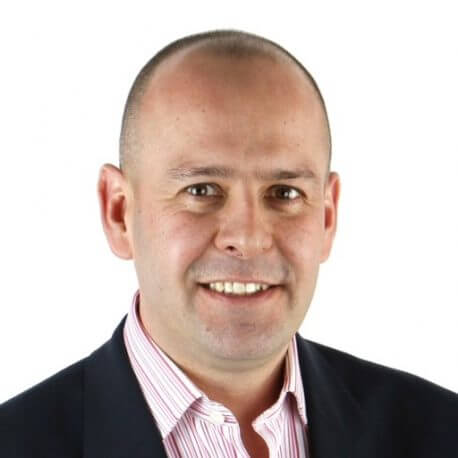 KEYNOTE SPEAKER - Friday, April 27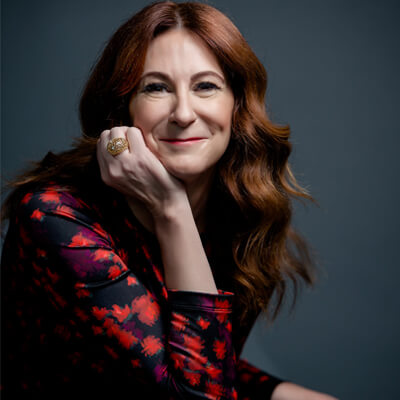 KEYNOTE SPEAKER - Thursday, April 26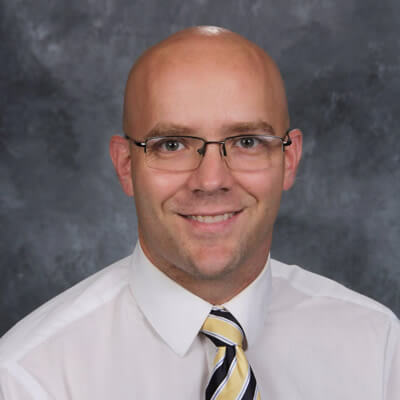 KEYNOTE SPEAKER - Wednesday, April 25
Spotlight Speakers
Manager of Innovation and Learning, Spark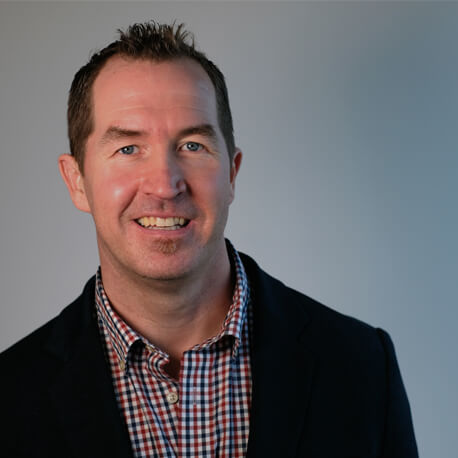 IT4 Elementary Consultant - DSBN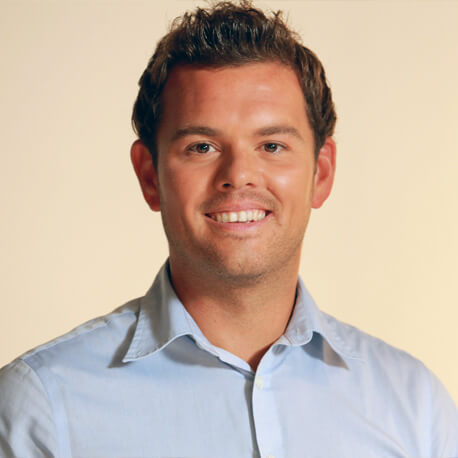 University Instructor, York & Trent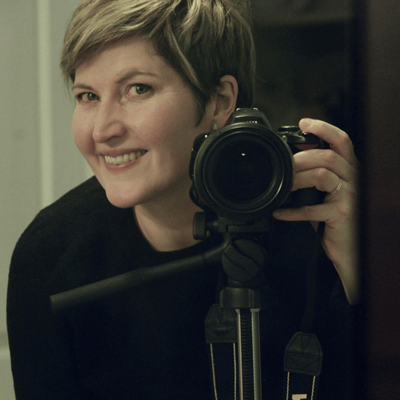 Digital Literacy Support Teacher - Waterloo Region District School Board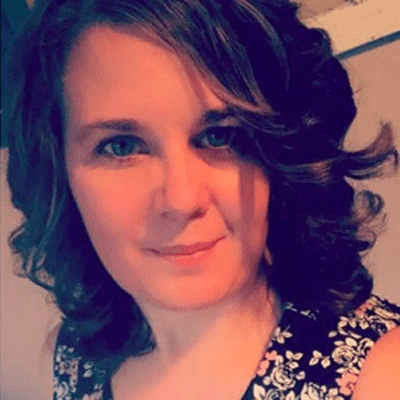 Elementary Math Coach - Lambton Kent District School Board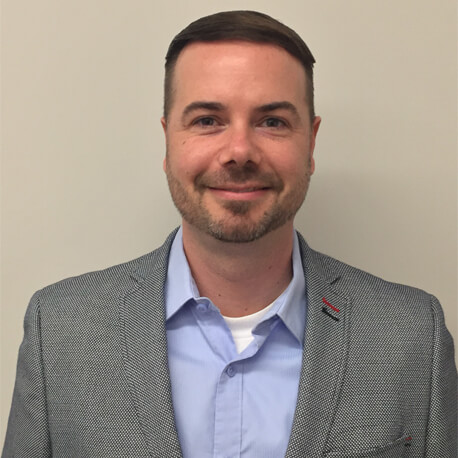 Educator, Consultant, Professional Risk-taker - DSBN, Brock University
Presenters
Christine Aikens
Teacher
Limestone District School Board
I am a primary French Immersion teacher, with 12 years experience in both Ontario and Alberta. After attending the CONNECT conference last year, my colleagues and I have spent the past year using student voice to foster a maker culture within our school community.
Sukru Akyuz
Math Teacher
Cree School Board
I currently teach math at a Cree Northern Quebec community, called Chisasibi. I drive 16 hours from Ottawa to be here. This is my first teaching job I started five years ago.I got my Ontario teaching licence in January 2009 and started hunting for a wife. Got happily married in June 2009 and now have two girls, 2- and 4-year-olds.

I am good at using tech tools and can learn new things very fast. My goal is to build a better website, and have an app to integrate with it.

Jeff Allison
TELT Contact
HWDSB
Jeff Allison is the Technology Enabled Learning and Teaching Contact, and eLearning/Blended Learning Coach for the HWDSB.His interests include leadership, digital tools, engagement strategies, assessment and evaluation approaches and special education programs. He is passionate in his support of fellow eLearning educators and is proud of our accomplishments in building our eLearning/Blended Learning programming.
Ammar Aquil
Microsoft Canada
After completing my bachelors of arts in politics and history at the University of Toronto, I went abroad to teach English as a Foreign Language in South Korea for four years. I loved it so much I came back to Canada and enrolled in a Masters of Teaching program through the University of Toronto OISE. The Masters of Education Program also gave me the opportunity to be employed as a Teacher Researcher, which allowed me to assist with ongoing studies on the implementation of language learning policy in Ontario through the Heritage Languages Program. My knowledge of 21st century teaching pedagogy was further refined through my Masters of Teaching Research Paper, through which I immersed myself in studying and sharing the experiences of educators using commercial videogames in the classroom.
Through a combination of practical classroom experience, research and education I now find myself empowered by my experiences and knowledge of Microsoft's learning tools and hope I can help share their capabilities with fellow educators.
Joe Archer
Grade 5/6 Teacher
Grand Erie District School Board
I have a passion for Educational Technology and Incorporating 21st Century Competencies into Classroom Pedagogy and Practice.I am a Microsoft Innovative Educator Expert, Microsoft Trainer and Surface Pro Expert and Recently a Microsoft Innovative Educator Fellow and Global MincraftEdu Mentor! I am also a Write to Give Ambassador and Remind Connected Educator, Ignite Speaker and Canconnect 2017 Classroom Innovator Award Winner.
Abhi Arulanantham
Educator
Toronto District School Board
Abhi Arulanantham [@AbhiArul] is a Grade 6/7 teacher with the Toronto District School Board. She is dedicated to creating inclusive spaces for students, and is passionate about social innovation, building student capacity, & amplifying student voice.
Brian Aspinall
University Instructor
York & Trent
Brian Aspinall is an educator, best selling author and is considered one of the brightest STEM innovators in Canadian education. His book, Code Breaker – 15+ Ways to Get Started With Coding, continues to top the charts in STEM Education with a focus on rethinking assessment and evaluation. Recently he was awarded the Prime Minister's Award for Teaching Excellence for his work with coding and computational thinking. His enthusiasm, thought leadership, and approach to building capacity within STEM education has made him a sought after speaker throughout North America and has earned him the honour of being selected as Canada's first Minecraft, Micro:BiT, and Makey Makey Ambassadors!
Mario Asta
Program Manager and Team Lead for the Learning Consultant Program
Microsoft Canada
Mario Asta is the current Program Manager and Team Lead for the Learning Consultant Program at Microsoft Canada. Prior to joining the Education team in September 2015, he spent two years in Ontario classrooms as an elementary educator. He has taught students from ages 3-15; and is passionate about integrating technology in classrooms that improves student learning and enhances 21st century learning skills. During his time with Microsoft Canada, Mario has trained thousands of educators; and continues to enjoy the excitement and enthusiasm of more teachers finding success through programs such as OneNote, Sway and Minecraft. Outside of the classroom, Mario enjoys everything outdoors! On the weekends you can find him sailing blue waters, hiking tall mountains, or spending quality time with family and friends. Mario is genuinely excited to meet you and looks forward to working with you to help enable educators achieve more!
Brock Baker
Jason Barker
ECNO Shared Technical Serivces – Analyst
Simcoe County District School Board
Jennifer Basso
Chris Bates
Itinerant Teacher for Educational Technology
Grand Erie District School Board
Mrs. Katie Bauml
Teacher
Limestone District school
I'm a primary elementary school teacher teaching in a small rural school. I've been teaching for 13 years and have been exploring coding and Lego Robotics within the last 5 years. My goal is for students to want to learn and for them to become learners while they are attending school. As well as having students explore a variety of coding and innovative activities.
Amy Beecham
Instructional Coach
Peel District School Board
I have been teaching for 18 years and have a range of experiences from primary to intermediate classrooms, special education and ESL. Most recently, I taught in a "paperless" grade 8 classroom with flexible seating using a maker stance approach. I have a Master's degree in Educational Technology and a passion for everything tech. Currently, I am an instructional coach in Brampton where I get to do what I love everyday!
Robert Bell
Teacher
Hamilton-Wentworth District School Board
Robert Bell is a Grade 4 and 5 teacher at Dundas Central. He is part of a TLLP project involving school staff and students, and scientists from McMaster University.
Mr. Vincent Bénard
Teacher
CS Viamonde
Enseignant des technologies, motivé par les possibilités pédagogiques qu'offrent les technologies de l'informatique en salle de classe. Les découvertes et l'application des nouvelles technologies maintiennent mon niveau d'enthousiasme et mon désir de partager mes connaissances avec les éducateurs(trices) intéressées. Venez démystifier le monde du modelage et impression 3D.
Mr. Jared Bennett
Consultant
Hamilton-Wentworth District School Board
Jared is a Digital Program Consultant with the Hamilton Wentworth District School Board.
Harmen Berghuis
Manager School Tools and BYOD Partnerships
Staples Canada
Harmen has been in the Retail Industry for over 30 years providing the right solutions for his customers and business partners. Currently he's the Staples Canada's Country Manager of the Bring Your Own Device and School Tools partnership program. Harmen's passion for educational tools and technology has helped him build this National Program focused around helping schools across Canada bring technology and tools to the class rooms. Currently Harmen has successfully partnered with the Ottawa Catholic School Board, Simcoe County School Board and Rowntree Montessori Schools to name a few. His experience and learning has lead him to meet some great Educators and he looks forward to helping more boards get to their educational goals.
Jonathan Berlingeri
Teacher
St. Joseph CES, Douro
Jonathan Berlingeri is currently teaching grade 7 at St. Joseph CES in Douro. He is honoured to be part of the 2017-2018 TLLP cohort and is investigating how technology can support students in explaining their mathematical thinking. Previously, Jonathan worked as a consultant for PVNCCDSB supporting technology throughout the district.
Andrew Bieronski
Teacher
Waterloo Region District School Board
Andrew Bieronski is a high school teacher at Huron Heights Secondary School in Kitchener, ON, which is part of the Waterloo Region District School Board. He is passionate about finding ways to leverage technology in the classroom to improve student learning and achievement. Andrew serves as an Educational Technology Mentor to startup companies that are part of the University of Waterloo's Velocity program and is the founder and director of TEDxKitchenerED.
Julianne Birch
Elementary Teacher
Peel District School Board
Julianne Birch teaches at Mount Royal Public School in Brampton, Ontario. She has experience in the primary, junior and intermediate grades and loves to integrate technology into her lessons and classrooms. As a Special Education teacher, Julianne focuses on matching innovative technology with students' strengths.
Leslie Boerkamp
Consultant
Bruce-Grey Catholic District School Board
Leslie has been a teacher with the Bruce-Grey Catholic District School Board since 2004. She currently works as the "Technology in Learning Consultant" and has a passion for educational technology, assistive technology, and integrating technology tools with anyone and everyone who will listen, learn, and try alongside her! She has facilitated workshops and PD sessions for teachers at her school, her board, at OTF's Pedagogy B4 Technology conferences, and at Bring It Together conferences. Her favourite thing about education includes the people she meets and their ideas!
Lucas Boluk
Teacher
BHNCDSB
I've been teaching elementary school for 12 years in the BHNCDSB. Although most of my experience is in intermediate grades I've had the good fortunes to test the waters in Junior and primary as well. I'm currently in a new role as a STEM and Innovation Itinerate Teacher. I've always had a strong belief in experiential learning, especially when teaching math and science. Integrating STEM inquiries in the classroom has been a vital means for making my classrooms engaging while pushing students to think harder about the world around them. I have a passion for learning educational technology and a hunger for learning new ways to pair innovation into our current curriculum. I'm a proud father of twin 5-year-old boys and I hope they too share my love of learning one day.
Milène Brassard
Enseignante-Accompagnatrice
Viamonde
Milène Brassard est enseignante-accompagnatrice au conseil scolaire Viamonde, suite à plusieurs années d'enseignement. Elle est très passionnée par les technologies et se fait une mission de l'intégrer dans son enseignement et ses accompagnements, et ce, surtout en mathématique.
Joanne Bridgeman-Sparks
Teacher-Librarian
Simcoe County District School Board (SCDSB)
Joanne is grateful to have had the opportunity to learn with and from her students in SCDSB for 25 (gasp!) years. Teaching adults and teens has cemented her belief that people learn best when they feel valued and have autonomy over their learning journey. Joanne values relationships and believes a school's greatest strength and focus should be its people.
Tatjana Brkic
Applied Business Research Faculty Lead
Red River College
Tatjana Brkic is a faculty member at Red River College (RRC), where she leads applied business research initiatives as well as social innovation projects. She teaches International Political Economy, Global Economic Issues and Economic Geography courses. Tatjana came to RRC from MTS Qunara where she established strategic planning and business intelligence functions, researched and analyzed eBusiness industry, technologies, markets and competition.
Her multidisciplinary professional experience also included the development of an Internet based entrepreneurship toolkit for the UNEP UNDP & IUCN SEED initiative; creation of a global knowledge network about sustainability in business at International Institute for Sustainable Development; as well as industrial engineering & ergonomics work in Volkswagen (Germany) and its subsidiaries in former Yugoslavia.Tatjana Brkic holds an MBA from Dalhousie University in Halifax, NS; MSc in Engineering from University of Belgrade/Sarajevo and a degree in Informatics from Belgrade Business School (Yugoslavia).Tatjana Brkic Biographie

Tatjana Brkic est membre de la faculté des Affaires Internationales du Collège Red River (RRC). Elle dirige les initiatives de la recherche appliquée en affaires, les projets de l'innovation sociale et enseigne des cours de L'économie Politique International, de Questions Économiques Mondiales, et la Géographie Économique. Tatjana est venu à RRC de MTS Qunara où elle a établi des fonctions de planification stratégique et l'intelligence d'entreprise, faire la recherche et l'analyse de l'industrie e-business, ainsi que les technologies, les marches et la compétition.
Son expérience professionnelle multidisciplinaire a aussi inclus le développement d'une ressource d'éducation en ligne concernant la planification d'entreprise pour l'initiative SEED de UNEP, UNDP, et IUCN, le développement d'un réseau des connaissances au sujet de la durabilité en entreprise a l'Institut International du Développement Durable, ainsi que du travail en diverses positions d'ingénierie pour Volkswagen (en Allemagne) et ses filiales en Yougoslavie.
Tatjana Brkic a accompli une maitrise en administration des affaires à Dalhousie en Halifax, une maitrise en ingénierie de l'Université de Belgrade/Sarajevo et un diplôme en informatique de l'Ecole des Affaires de Belgrade (Yougoslavie).

Mr. Mike Brohart
TELT – C
Renfrew County District School Board
Mike Brohart is a teacher with the Renfrew County District School Board. After 10+ years in the classroom, he has recently joined the TELT-C team at RCDSB.
Jonathan Brown
Retired Public Servant
Northumberland County
Jonathan was a former adult, alternative education teacher and eLearning coordinator with the Kawartha Pine Ridges DSB. In 2000, he joined the Ontario Ministry of Education where he worked on multiple policy and program initiatives until his retirement in June 2016. Since then, Jonathan has been volunteering his time on how Open Data can be used to support experiential learning outside the classroom.
Katie Brown
Teacher
Ottawa Catholic School Board
I am currently a grade 3 teacher at St. Elizabeth Ann Seton Catholic School in Ottawa and have previously taught other primary grades. Additionally, I've worked with grade 5 and 6 students, leading robotics and Scratch computer programming workshops within the Ottawa Catholic School Board and beyond (presenting workshops for teachers within the Ottawa area, co-presenting at the 2009 National Educational Computing Conference). This experience afforded me the opportunity to deeply engage with technology integration across curriculum areas and to promote meaningful collaborative problem solving between students. Working to make connections between Social-Emotional Learning and technology / Makerspace projects has been a focus of our TLLP (Teacher Learning and Leadership Program) team's learning this year.
Steve Brown
President &Chief Executive Officer
Nelson
Steve Brown has made his mark in Canada and Internationally by leading organizations through digital transformation. His career spans a diverse mix of industry and technology experience from multi-media entertainment, logistics services, automotive, and now to learning solutions.
Since joining NELSON in September 2016, Steve has transformed the vision for this 104-year-old company by reimagining the role and purpose of a publisher in 2017 and beyond. Introducing a matrix driven view to the management culture, and unifying a K20 student-centric business division is at the core of this shift to a cohesive customer focused structure. He has reframed the organization's digital competency by instituting a technology department comprised of some the world's best and brightest talent based in Silicon Beach California. Additionally, over the past 12 months the company has engaged in various M&A activities, including the acquisition of one of its largest competitors, as well as signing numerous agency and partnership deals to ensure NELSON offers a world class portfolio of learning solution and for all its markets.
Steve's passion and commitment to transforming education, and the student learning experience, continues to fuel the innovation pipeline at NELSON.
Ms. Joanna Bull
Digital Literacy Resource Teacher
York Region District School Board
Joanna Bull is a Digital Literacy Resource for the York Region District School Board. She is passionate about responsive teaching and facilitation that builds trust and community as well as scuba diving and ocean conservation.
Mrs Alison Bullock
Digital Literacy Support Teacher
Waterloo Region District School Board
Alison Bullock works with elementary schools in the WRDSB to promote purposeful integration of technology into the classroom. She works with both French and English JK-8 staff and students. She is passionate about project design, creativity, and student engagement.
Mr. Michael Cain
Consultant
Durham Catholic District School Board
Michael Cain has been teaching for over 20 years at both the elementary and secondary level. He is currently the Consultant for ICT and eLearning for the Durham Catholic District School Board. Michael's areas of expertise include Office 365, Windows, Mac OS, Global Competencies, Digital Citizenship, New Pedagogies for Deep Learning and Distance Learning. He has presented at previous Connect Conferences as well as Bring IT, When Faith Meets Pedagogy and CASSA
Michelle Campbell
Supervisor, Library & Media Services
Upper Grand DSB
Michelle Campbell is a Librarian who has been working at the Upper Grand District School Board in the role of Supervisor of Library & Media Services since 2007. She created the Upper Grand Virtual Learning Commons (UG2GO) which provides 24/7 access to quality digital resources to all Upper Grand students and staff. Currently she is leading the transition from Library to Library Learning Commons.
Frank Campeau
Programmeur/Analyste
Conseil scolaire catholique Providence
Programmer and analyst for Conseil scolaire catholique Providence. Analyst for the ECNO Shared Technology Services team.
Mr Peter Cantin
Open School Ontario Teacher
TLDSB
This is my 10th year as an online teacher of math and science. My goal is to enhance the learning experience for all students by creating authentic activities and content. I am a father of three boys, master of a smelly dog, and husband to a very understanding wife.
Leigh Cassell
Teaching and Learning Coach
Avon Maitland District School Board
Leigh Cassell loves kids. She is an adventurer, innovator and partner in learning with teachers and students around the world. Leigh works full-time as an AMDSB Teaching and Learning Coach and she is the Founder & President of the Digital Human Library. Driven by her passion to inspire in others a love of learning, Leigh's expertise is grounded in why and how we integrate technology to build relationships (#Learn2Connect and #Connect2Learn), develop 21st Century Competencies, shape new literacy skills and prepare students to succeed as next generation learners. Leigh is an Apple Distinguished Educator, certified Google Educator, SMART Certified Interactive Teacher, Founder of Ontario Edu Students' Twitter Chat and Co-Founder of A Kids' Guide to Canada.
Barb Caunter
Teacher
UGDSB
Teaching for 20+ years. Participating in a TLLP with Laurie Vonk about adding STEAM to school wide environmental inquiries. Presenters on Literacy, Inquiry and Repeated Interactive Read Alouds.
Mr. Nikolaos Chatzopoulos
Director of Innovation
Superior Schools
Nikolaos Chatzopoulos is currently the Director of Innovation and Educational Technology at Superior Schools, the management company of Plato Academy Schools in the Tampa Bay Area. He is also the host and organizer of ST4T, an annual EdTech conference in Clearwater, FL. Nik specializes in digital formative assessments, iPads in the classroom, iBook creation, Google Apps for Education, digital storytelling, gamifying curriculum, coding, and robotics. Nik loves strong coffee, and connecting with passionate educators who are not afraid to get out of their comfort zone and try new and exciting things in their classrooms.
Mr. Brian Chen
Technology Enabled Learning and Teaching Contact
Durham Catholic District School Board
Brian is a teaching and learning consultant with the Durham Catholic District School Board currently in the role of the TELTC (Technology Enabled Learning and Teaching Contact). He has been a high school teacher, a business curriculum manager for an online private school and an online teacher. He and Michael Cain co-wrote the 21st Century Shepherds: Stewards of Student Data course in 2016 and he is eager to share his experiences with digital privacy at Connect 2017.
Ms. Stephanie Chislett
Grade 3 Teacher
TLDSB
Grade 3 Teacher was currently introduced to "Makerspace" this school year, excited to learn more!
Laura Collins
Teacher
Toronto District School Board
Laura Collins is a Kindergarten/Grade 1 Special Education teacher and DLL with the Toronto District School Board. Laura has taught a variety of subjects in a number of educational roles ranging from Kindergarten – Grade 8 and incorporates technology into her daily teaching. She is a Certified Google Educator and has presented workshops on technology/STEM within her board as well as at OISE, ETFO and Ontario Google Summits. She loves all things Google, coding, robotics, STEM and any edtech innovation that increases student engagement and makes work easier for teachers.
Mr. Scott Compeau
Engineering Outreach Lead
Queen's University
In the first few years of my professional career, I worked as a chemical engineering and then as a high school Science teacher in the UK. This pathway led me towards completing a masters degree in Engineering Education and then into my current role as the Engineering Outreach Lead at Queen's University. As the lead, I now get the privilege or working with students, teachers, and school boards to help integrate STEM concepts into the classroom.
Sarah Conway
STEM Teacher
BHNCDSB
I've been teaching elementary school for 11years. Throughout my career I have had the privilege of teaching all grades from K-8 both as a classroom teacher, Special Education Resource Teacher and as a Science prep teacher. I'm currently in a new role as a STEM and Innovation Itinerant Teacher with BHNCDSB. Throughout my teaching career, I have found that through innovation projects and inquiry based learning student engagement increased . Having taught J/I for a number of years, keeping them engaged and enthusiastic was a often a challenge. The more I changed my philosophy and geared it more to the STEM competencies and cross-curricular applications, the higher student engagement became. Integrating STEM inquiries through meaningful curriculum applications, has broadened my assessment portfolio and enabled my students to become part of that assessment process in a more significant way.
Francis Cronier-Thériault
Directeur
École secondaire Toronto Ouest – Conseil scolaire Viamonde
Francis Cronier-Thériault est le directeur de l'École secondaire Toronto Ouest du Conseil scolaire Viamonde où la mission est d'enseigner dans une perspective STIAM d'intégration des matières axées sur l'apprentissage par l'enquête. Avant d'entreprendre ce rôle, Francis a travaillé au ministère de l'Éducation de l'Ontario en tant qu'Agent d'éducation où il était responsable des sciences et de l'éducation technologique, de la politique Tracer son itinéraire vers la réussite et du dossier d'exploration de carrière. Son expertise l'a amené à promouvoir l'enseignement efficace et la pédagogie positive dans plusieurs contextes tant en Ontario qu'à l'extérieur du pays. Francis détient une maîtrise en éducation d'OISE, il est marié et a deux jeunes garçons.
Peter Cudmore
Teacher
RCDSB
Peter Cudmore is a teacher in the RCDSB Specializing in Physics and Robotics. He is a 2017 Prime Minister's Award Winner and has run the ADHS FIRST robotics team since 2011
Ryan Culhane
Lead Teacher of STEAM
Near North District School Board
I am an Apple Distinguished Educator (Class of 2017) and the Lead Teacher in our STEAM laptop learning program at West Ferris Intermediate & Secondary School. Currently our focus is on project-based learning through outreach activities including coding with robots and Swift Playgrounds. Outside of school/work, I like to spend time outside with my family, and I participate in multiple sports/activities – specializing in triathlon.
Mr. Jeff Cummings
Technology Enabled Learning Coordinator
Wellington Catholic District School Board
Ms. Karen Cummings
Instructional Leadership Consultant: Adolescent Literacy, Assessment and Evaluation
Kawartha Pine Ridge DSB
Both Karen and Kerry are Consultants with Kawartha Pine Ridge District School Board. With a shared love of literacy, Kerry specializes in Innovations while Karen focuses on Assessment Culture. Together, they have collected a wide range of presentation experiences at the school, board and provincial level.
Scott Currie
Instructor
Peel District School Board / Sheridan
Scott Currie is a sessional professor at Sheridan College in the engineering department and health initiative applications, as well as technology instructor within the Peel District School Board (Design 9-12). His innovative and learning experiences include opening 3 schools for the board, creating multiple maker-space locations in partnership with Sheridan College and leading 3D print health initiatives with numerous health care centres across Ontario. Scott places design process and STEAM at the forefront of learning. In his spare time, Scott can be found trying to keep up with his 3 boys, enjoying time with his wonderful wife, and completing his masters in Health Sciences at McMaster University.
Mike Czukar
Follett School Solutions
Mrs Suzanne D'Eon
K-12 Instructional Technology Coach
OCDSB
Suzanne D'Eon is a Technology Coach for the Ottawa-Carleton District School Board. She is passionate about implementing critical thinking and technology into the classroom. She has been involved with the New Pedagogy of Deep Learning (NPD) piloting project that showcased her Coding project to represent the Canadian cluster as well as her entrepreneur project as a global exemplar. She believes by showcasing the 6 C's it allows students to grow and excel in their learning towards their Exit Outcomes. Currently, she is investigating new ways to implement technology for all into the classroom including Robotics and Pedagogical Documentation.
Shailah Damji
Digital Literacy Resource Teacher
YRDSB
Shailah Damji is a Digital Literacy Resource Teacher with York Region District School Board. As a former secondary school teacher for 9 years, Shailah is passionate about engaging student learning by integrating digital tools in the classroom with a intentional purpose. Shailah collaborates with staff and students to integrate creative uses of technology and inquiry based learning in the classroom. Shailah works with educators to foster deeper thinking, build relationships, and technology integration using Google Apps for Education.
Ms. Katherine Dashawetz
Teacher
Mount Royal Public School
Katherine Dashawetz teaches Media Literacy and Technology at Mount Royal Public School in Brampton. She teaches students from grades 1 to 8 and is developing a consistent level of technological knowledge in all students as they progress through their education. Katherine challenges students to be creative as they learn to express themselves using various applications (e.g., PicKids, Book Creator, Green Screen).
Mrs Jennifer Davies
Conseillère pédagogique
Conseil scolaire Viamonde
Jennifer Davies est conseillère pédagogique au Conseil scolaire Viamonde depuis cinq ans. Passionnée par l'éducation, elle est ravie de faire partie du programme Viamonde 21 encore une fois cette année. Le programme vise le développement des habiletés technologiques et les compétences du 21e siècle chez les élèves.
Mrs. Laura Deeves
Teacher
Catholic District School Board of Eastern Ontario
Born and raised in Westport, Ontario, I am pleased that my career has returned me to my roots, and the school I grew up in.
I have taught in three countries, and all grades from K-6, including Special Education. I currently am enjoying a wonderfully small group of grade 5 and 6 students. Throughout my years of teaching, I have always embraced the idea of being a life-long learner. Over the past few years, I have worked hard to improve how I teach Math, how I approach new lessons and how I use technology in my classroom.
A friend once said, "You just need to get playing with technology and use it. Just get in and give it a try." I'm so glad I listened!
Using OneNote and our Classroom Notebook is now a daily activity that I engage in and so do my students. It keeps us all organized, and allows for many collaborative opportunities.
At home, my two teenaged sons keep me "up-to-date" on technology, as I work to hold my "cool Mom" status.
Dane Marco Di Cesare
Sessional Faculty Member
Brock University
Dane Marco Di Cesare, PhD serves as the Program Coordinator and Data Manager of the New York State Technical Assistance Center, as well as a lecturer in the Faculty of Education Department at Brock University in Ontario, Canada. Dr. Di Cesare's professional interests involve digital literacies, multimodality, and classroom dynamics with a focus on students with high-incidence disabilities. He has conducted a variety of research activities related to tablet use, multimodality, and literacy with students of varying exceptionalities across different grade levels.
Nick DiFlavio
Secondary Program Lead
Hamilton Wentworth District School Board
Nick DiFlavio is a husband, father-of-four/ family-chauffeur, amateur chef/professional eater, HWDSB Care, Treatment, Corrections, and Custody Secondary Program Lead, special education teacher, Microsoft Innovative Educator Fellow, Microsoft Surface Expert, leader, and four-term, 15-year, alderman in Grimsby, Ontario's Ward 4.
Mr. Lotfi Djemai
Teacher
Conseil scolaire Viamonde
Lotfi Djemai détient un ingéniorat en informatique et un baccalauréat en enseignement. Il est aussi spécialiste en mathématiques. Lotfi travaille au conseil Viamonde depuis plus de 5 années. Il enseigne présentement l'informatique au niveau secondaire et la concentration robotique à l'intermédiaire (École Ronald Marion – Pickering). Il anime le club de robotique au sein de son école et a déjà participé aux différents concours de robotique Zone 01.
Laura Dobos
Research Assistant
University of Ontario Institute of Technology
Laura is currently a masters students at UOIT, under the leadership of Canada Research Chair, Janette Hughes. She has a BSc in Biology and Nutrition from the University of Guelph, and graduated from UOIT's Faculty of Education with a BEd degree in 2017. Having a background in athletics and the arts, she is always striving to incorporate interdisciplinary approaches to learning in the classroom. Her passion for learning and growing has pushed her into the work of makerspaces and makerspace education.
Dr. Mary Donohue
CEO – Donohue Learning
Donohue Learning
Recognized as one of the 18 Outstanding Women in Tech and Diversity MBA's top 50 under 50, Dr. Mary Donohue is a leading social scientist who has pioneered research in the field of evolutionary psychology with a focus on team leadership and management through technology.
At Donohue Learning, her team of product designers and educators help organizations increase engagement, innovation and collaboration within their teams. Donohue's clients include Walmart, American Airlines, TD Bank, Kaiser Permanente, OLG, and many other private and public organizations.
Dr. Donohue is a world-renowned speaker and TEDX presenter, bestselling author, television personality and columnist. Her work appears in leading media, including the Huffington Post, the Globe and Mail and the Financial Post. Her publications can be found in bookstores, online, and in the Library of Congress.
Dr. Mary is a cancer survivor who worked with Paul Newman, learned from Robert Kennedy, Jr., made her film debut with former Toronto mayor David Miller, and was briefly (very briefly) a Supreme with Diana Ross.
In her spare time, she is also an Adjunct Professor, Graduate School of Management, Dalhousie University, Halifax, Nova Scotia.
Miss. Kaylyn Dorland
Elementary Teacher, Microsoft Innovative Educator Fellow
Halton Catholic District School Board
Kaylyn is a passionate teacher from the Halton Catholic District School Board, where she has been teaching since 2011. In 2014 she was selected as a Microsoft Innovative Educator Expert by Microsoft in Education, Canada. Joining this community of innovative educators was when her journey with 21st century learning really began. Since then, she has developed strategic ways to teach her primary students how to successfully use OneNote, Sway, Minecraft, Code.org and Skype on a regular basis in her classroom.Kaylyn is also strong advocate for global education and collaboration. One of her goals is to help other teachers, students and classrooms to connect worldwide; giving them a live experience of collaborating and learning from and with each other.

Kaylyn is now become a Microsoft Educator Fellow and Trainer, as well as Team Lead for an exciting TLLP project. She continues to work closely with 21st century teaching leads across the globe, conducts and participates in webinars, workshops and webcasts as well as write about her experiences with 21st century learning in education.

Michael Drezek
District Technology Integrator/Teacher Leader
Lake Shore CSD
I am the Technology Integrator/Teacher Leader for the Lake Shore Central School District. I earned a B.A. in Mathematics with Secondary Education Certification from SUNY Geneseo and a M.S.Ed in Educational Technology from SUNY Buffalo State. I spent 10 years as a Mathematics Teacher and a majority of those as Team Leader at Lake Shore Middle School. It is my 14th year at Lake Shore and 4th as District Technology Integrator. I serve on the District Technology Committee and Western New York Technology Integrators' Forum Advisory Panel. I am a Level 1 & 2 Google Certified Educator, Microsoft Innovative Certified Educator and Trainer, 2016 Apple Teacher with Swift Playgrounds. I was selected as a 2018 Minecraft Education Global Mentor and am an active educator/learning ambassador for Bloxels Edu, Buncee, CoSpaces, CueThink, Flipgrid, Hoonuit and Seesaw. I am a Sutori Storyteller and am also member of the educator focus group for Belouga seeking ways to bring emotional equity through global collaboration to our classrooms. I have also reviewed educational publications for Corwin Press and am currently working toward becoming a Peer Reviewer for coursework on Participate Learning.I was recognized with the NYSCATE Lee Bryant Outstanding Teacher Award at the 2016 NYSCATE Annual Conference. In 2016 I also joined the growing number of educators taking on the Teach Sustainable Development Goals initiative to advance and strengthen the work of the United Nations in its efforts to transform our world and meet the 2030 Agenda for Sustainable Development. I enjoy connecting with and learning from other educators on Twitter at @m_drez.
Sharon Drummond
Apple Canada
Jeff Dumoulin
IT Teacher Consultant
Grand Erie District School Board
IT Teacher Consultant ⋅ Grand Erie Ed Tech Team @GEDSB21C ⋅ Microsoft Certified Educator ⋅ #MIEExpert ⋅ Sharing Ed Tech tools to support 21st Century Competencies.
Mr. Robert Dunlop
Blended Learning Resource Teacher
District School Board of Niagara
Robert Dunlop is a national award winning teacher with a passion for technology and teacher motivation. Recipient of the Prime Minister's Award of Teaching Excellence, Robert always strives to make learning engaging and meaningful. Whether working with students or teachers, he believes that inspiring a love of learning should always come first.Robert also believes that we need to tap into our passions to find happiness. As part of the Terry Fox Lesson Plan writing team, Robert created a series of K-8 lesson plans to help keep Terry Fox's dream alive. These lessons have been viewed over 3 millions times internationally since they were create four years ago. Click here to view these lessons.

His current role as Blended Learning Resource Teacher at the District School Board of Niagara has afforded him the privilege of working with thousands of K-12 educators throughout the province. Through his experiences in this role, Robert has developed a passion for making a positive impact on teacher wellness. He is currently writing a book on Happiness in Education. His mission is to celebrate, connect and inspire educators around the world and empower them to find happiness and fulfillment in education.

Nabil El kerri
Enseignnat
Conseil Scolaire Viamonde
Nabil est enseignant de mathématiques et de physique à l'école secondaire Toronto Ouest. Nabil utilise quotidiennement la technologie en classe comme outil de différentiation et d'évaluation. Il coordonne également l'initiative STIAM à son école depuis septembre 2017.
Mr. Cory Ell
Secondary Teacher
OCSB
CORY ELL is a senior level Contemporary Studies teacher with the Ottawa Catholic School Board, with over 20 years in the classroom. He received his Bachelor of History (Honours) in 1992 from the University of Ottawa, followed by his Bachelor of Education in 1993 from the University of Western Ontario. In his spare time, he enjoys writing, recording, and performing music in local venues around the Ottawa area, and has built and equipped multiple recording spaces in his home base (St. Matthew Catholic High School in Orleans, ON). He is a self-described "news junkie" and works hard to engage all classes in a critical awareness of current events in the world around them.
Mrs. Carla Esposito
Teacher
Durham Catholic District School Board
Carla Esposito, one of the leads for the TLLP, is a Grade 7 & 8 French Immersion teacher with Durham Catholic District School Board. Her classroom experience extends from grade 2 French Immersion to grade 12 French Immersion, as well as Lecturer experience at the University of Waterloo. She holds a Master's degree in 18th Century French Literature and History and is an AV, tech and robotics enthusiast. As a dedicated professional, she is committed to student achievement and success and looks forward to creating the French Carousel & custom applications for blended learning classes with her team! She will be joined by two co-presenters, Hillary Rogers and Michelle Courville, teammates in the TLLP. This TLLP gratefully came to fruition thanks to Kimberly Boyer-Miller, a French Immersion teacher with the Durham Catholic District School Board.
Marc Ethier
Technicien en informatique
Conseil scolaire catholique Providence
Marc Ethier has been with CscProvidence since 2003. He has worked on numerous projects, most recently implementing TOPdesk.
Bashir Fancy
CEO
Corporate Solutions & Services Inc.
Bashir Fancy is the Managing Director, Corporation Solutions & Services Inc., providing Risk Management, Governance, Security, Operations, IT consulting services globally. Mr. Fancy is former Chairman and Chief Executive Officer of Canadian Information Processing Society National Board (CIPS) and the current President of Canadian Information Processing Society – Ontario (CIPS Ontario). In his role
Mr. Greg Farrell
Teacher/Principal
YRDSB
Teacher, Leader, Principal, Father- Greg is a Principal in the YRDSB who is passionate about Inclusive Education, Math, Technology for authentic purposes and Social Justice Pedagogy. Come and learn how The Global Math Project can improve student and teacher learning.
Mrs. Tina Franzen
Technology Services Coordinator
Trillium Lakelands DS
I have worked in the Technology Services department now for 6 years. Prior to that, I have taught mathematics grades 9 – 12 for 13 years. I am a mother and I love to run and kickbox!
Mr. Carlo Fusco
Teacher-Librarian
Waterloo Region DSB
Carlo Fusco is a Teacher-Librarian at Waterloo Collegiate Institute, in Waterloo, Ontario. In the course of his career he has been an elementary school teacher, a high school teacher, and a college professor. Carlo has always been passionate about the use of technology to enhance student learning. He regularly shares his expertise when he facilitates Professional Development in the areas of blogging, podcasting, collaborative writing, cloud based tools, 1:1 chromebooks, elementary coding, flipped classrooms, and digital citizenship.
Derek Galipeau
Connect Staff
DSBN
Experienced Information Technology Professional, specifically in K-12 Ed Tech. Innovative thinker and problem solver with a keen sense for relationship building. Current project manager for the ECNO Shared Technology Services team.
Mr. Oliver Gallery
TELT-C
Renfrew County
An educator for 10+ years who has spent the last 5 in a technology coaching role. I am passionate about supporting students with the development of skills that promotes problem-solving, collaboration, and a curiosity for global issues through authentic deep learning tasks.
Kyle Geerlings
Teacher
Grand Erie District School Board
Kyle is a secondary English and Media Arts teacher with the Grand Erie District School Board who is passionate about collaborative teaching and continued professional learning. His current interests revolve around equity and EdTech, gamification within the English classroom, and the impact of the attention economy on education.
Jen Giffen
Digital Literacy Resource Teacher
York Region DSB
Jen Giffen, formerly a secondary English and Math teacher, currently works as a Digital Literacy Resource Teacher with the York Region District School Board just north of Toronto, Canada.. She is a Sketchnoter and Google for Education Certified Innovator (#WDC17). Her teaching passions centre around EdTech and finding ways to reach struggling students.She can be found on all over social media @virtualgiff and on her website virtualgiff.com
Jen Gilpin
Grade 2 Teacher
Lambton Kent District School Board
Jen Gilpin is a Grade 2 teacher with Lambton Kent District School Board. She is passionate about integrating iPad into her classroom and connecting with her local community to create meaningful experiences for students. Jen is an Apple Distinguished Educator and her classroom adventures are chronicled on twitter under #pem137
Ian Gorman
Follett School Solutions
Will Gourley
Teacher
YRDSB
Global Math Project Ambassador and TED Ed Innovative Educator. Blogger, presenter, and relentless encourager for student voice, growth mindset, and mental health awareness in education.
Bill Gowsell
Teacher
Catholic District School Board of Eastern Ontario
I have worked for the Catholic District School Board of Eastern Ontario for over 10 years. In that time, I have taught from grade 3-8, and worked with a variety of students with multiple learning abilities. Technology in the classroom provides numerous learning opportunities. From booking a Skype Virtual Field Trip to using OneNote to provide feedback to students in real time, the world is open for the students to explore and learn thanks to technology. When I am not teaching, I spend my free time exploring my hometown of Kingston with my wife and two kids.
Cynthia Gozzard
Itinerant Teacher Ed Tech Elementary
Grand Erie District School Board
As an Itinerant Teacher Ed Tech Elementary I help to support schools in their quest to infuse technology into the classroom. I've helped to support many schools in their transition from a traditional library space to a Learning Commons. Last year I focused on integrating game based learning into our Learning Commons set up which also featured print materials, digital materials and a MakerSpace.
Kevin Graham
Principal
Hamilton wentworth District School Board
I am a Principal at Delta Secondary School in Hamilton, ON, Canada. I am also the eLearning Administrator for the Hamilton Wentworth District School Board (HWDSB) and have been involved with technology, eLearning and course design for over 10 years. I have also been involved with bringing in a portal to engage parents into schools virtually within HWDSB.
Additionally, I have a passion for leadership development and have been a Principals' Qualification Program (PQP) Additional Qualifications instructor and course developer for the Ontario Institute for Studies in Education (OISE).
Juan Granados
Microsoft Canada
Dr. Cindy Gunn
Director, Faculty Development Center
American University of Sharjah
Dr. Cindy Gunn is the Director of the Faculty Development Center and Professor in the Department of English at American University of Sharjah (AUS). Before joining AUS in 2001, she lived and taught in Canada, Japan, New Zealand, Thailand, Turkey and the United States. While a member of the English Department at AUS, she helped to develop the MATESOL program and the Education minor. As the Director of the Faculty Development Center she works closely with the Academic Computing Group to offer workshops on effective use of technology in the classroom as well as assisting individual faculty members in their endeavors to utilize technology in the classroom.
Dr. Debra Harwood
Associate Professor
Brock University
Debra Harwood is an associate professor within the Faculty of Education at Brock University, Canada. She specializes in teaching and research that focuses on a multitude of aspects related to curriculum and pedagogy in early childhood education. She has led several projects focused on children's playing, thinking, and ways of interacting within digitally infused classrooms as well as projects that examine educator pedagogies that support and foster digital literacies.
Paul Hatala
Education Officer, Technology Enabled Learning Ontario
Ministry of Education
Paul is an Education Officer in the Student Achievement Division at the Ministry of Education. Prior to his work with the Ministry of Education, Paul was the Technology Enabled Learning and Teaching (TELT) contact and head of science in the Hamilton-Wentworth District School Board. In addition to his K-12 experience, Paul has also taught at McMaster University in the Faculty of Science and Brock University in the Faculty of Education. A passionate educator with an eye to leveraging technology to make the experience even more engaging, Paul loves to share his learning and experiences with other educators. In his spare time, Paul enjoys snowboarding, Netiflixing and being a father to three wonderful children.
Quin Henderson
Technology Coordinator
Weber School District
Quin Henderson is a magician turned educator. As the Technology Coordinator at Weber School District in Ogden, Utah, Quin develops technology and innovation strategies that inspire teachers and students. He is a keynote and spotlight presenter with the natural ability to entertain, engage, and inspire audiences to take action.In conjunction with his undergraduate and graduate degrees, Quin is a Google Certified Innovator (#SWE17), Certified Educator. Certified Trainer and Administrator.

Quin is currently teaching Innovation and Design Thinking on the secondary level at the districts Innovation High School and is working to launch a whole new PD experience for educators. He welcomes anyone to reach out to share ideas or to talk shop on education, technology, or anything else they may be passionate about.

Mrs. Jane Hirst
Teacher
Grand Erie District School Board
Jane Hirst is a DLL with Grand Erie District School board. She is a MCE, an MIEE and a MIET. She is passionate about integrating technology in the classroom to facilitate student engagement, differentiation and 21st century learning competencies. She runs the WGES Digerati at her school, where a group of dedicated students help staff and other students with technology. She also runs a technology session where student representatives from other grades learn coding and robotics. These students then take what they have leaned and share their expertise with their homeroom teacher and the other students in their class.
Mr. Robin Holt
Teacher of Awesomeness
Peel District School Board
Robin Holt is a PJIS teacher in his 9th-year teacher; 1 year in the Bahamas, and 8 with the Peel District School Board. This year is his 2nd year at Centennial Sr. P.S. in the SciTech Regional Program teaching Grade 7. In SciTech, Students view the curriculum through an inquiry lens, use design thinking, science and technology to engage and empower them as modern learners.
Ms. Jody Jakubo
Teacher
Rainbow District School Board
Jody began her teaching career in 2005 with the York Region District School Board. She moved back home to Sudbury three years later where she is currently an English teacher at Confederation Secondary School. Jody is passionate about incorporating 21st century learning skills into the classroom and allowing students to drive their own learning through the use of inquiry projects. Jody believes that validating student's personal interests is key to building relationships. Outside of the classroom, she enjoys spending time with her husband and their two children as well as seeking out escape room experiences.
Amy James-Popowich
Special Education Department Chair
Simcoe County District School Board (SCDSB)
Amy is a passionate educator, always keen to take on new initiatives to support students and teachers. She's honoured to have worked in a number of roles within the Simcoe Country District School Board (SCDSB), teaching K-12, a principal's assistant, a board consultant and now as Special Education Chair. Amy has been thrilled to develop various projects to augment teacher practice, like the "Teachers' Gateway to Special Education" and "Survive and Thrive" sites, for the Ontario Teachers' Federation (OTF), as well as "Classroom Management" professional development for the Ontario Secondary School Teachers Federation (OSSTF). Amy loves developing and instructing Additional Qualification (AQ) courses for the Elementary Teachers' Federation of Ontario (ETFO) and conversing with colleagues to share best practices to continually raise the bar for education in Ontario. Amy enjoys being at the cottage on Lake Simcoe, traveling, hosting dinner parties, and playing euchre!
Mark Janke
Technology Services Consultant
Trillium Lakelands District School Board
Husband, Father of 2, technology enthusiast. Present areas of interest include Hyperdocs, VR, and Classroom Design.
Ms. Janis Jones
K-12 Learning Coach
Toronto District School Board
Janis Castle Jones is a K to 12 Learning Coach with the Toronto District School Board. In her role, she is privileged to work alongside educators and partner with parents to enhance equity in education and create inclusive spaces where all students are valued contributors in a learning community. Janis is passionate about connecting educators who are interested in integrating technology and social innovation through an inquiry framework in order to ignite a spark and empower students to contribute solutions to local and global issues.
Ms. Jocelyn Kervin
Digital Literacy Resource Teacher
York Region District School Board
Jocelyn Kervin is a Digital Literacy Resource Teacher in the York Region DSB. She was previously a Department Head of Music at Dr. G.W. Williams SS, where she developed a gamified music program with her students. Jocelyn has presented at Ontario Music Educators' Association annual conferences, EdTechTeam Summits, Ontario Teachers' Federation summer institutes, and her current role as DLRT involves regularly designing and presenting PD/workshops for staff and students across the YRDSB. Jocelyn is also a Canadian Opera Company teacher advisor and workshop leader, and is a Google Certified Educator and Soundtrap Certified Educator.
Sapna Khosa
Grade 6 Teacher
Peel District School Board
I am a grade 6 teacher in the Peel District School Board and a self-taught Google Geek, who loves to make all aspects of teaching more efficient, effective and manageable. I am always looking to learn and explore new ways to use technology and I enjoy the level of collaboration that Google Apps and other programs bring to the classroom.
Alanna King
Teacher-Librarian, eLearning teacher
Upper Grand District School Board
Alanna King is an agent of change in the Upper Grand District School Board. She works tirelessly to improve availability and access to resources in all media forms in her secondary school library learning commons. Alanna is proud to volunteer with the Ontario School Library Association and TVO and can best be found on Twitter @banana29.
Kyle Kitchen
IT 4 Learning
DSBN
Kyle Kitchen is a coder, maker, speaker, presenter, leader, and all-around teacher of innovation. Teaching for over 17 years in the Niagara region (the past 7 as a technology integrator), he often describes his role as the bridge between curriculum and technology. He is passionate about inspiring teachers and students to enhance their learning through the use of modern technology. He is rarely seen in the wild without his Batman tech bag of tricks and an extremely large coffee in hand.
Melanie Kitchen
Coordinator
Erie 1 BOCES/WNYRIC
Melanie is a Coordinator of Instructional Technology and Staff Development for Erie 1 BOCES, which services 108 school districts in Western New York. For the last 14 years, Melanie has worked with students, teachers and administrators to implement research based instructional strategies combined with purposeful technology integration.
Ms. Andrea Kleinsteuber
Teacher
Rainbow District School Board
Andrea began teaching in 1996 after completing the Post-Graduate Certificate in Education (PGCE) at the University of Warwick. She currently teaches English at Lockerby Composite School in the Rainbow District School Board. She is passionate about helping students find their interests and encourages them to use their creativity that sometimes gets lost along the way. Inquiry based learning and 21st Century learning skills are underlying practices in her teaching. Outside the classroom, she enjoys reading, writing, going to camp and watching movies.
Jennifer Kranenburg
Elementary Math Coach
Lambton Kent District School Board
Jennifer is an Elementary Math Coach working with students from FDK to Grade 7 across the Lambton Kent District School Board. She seeks to find innovative ways to engage students in developing 21st century skills as they develop their conceptual understanding of curriculum content in all subject areas.
Yolanta Krawiecki
Teacher
OCSB
Gr 5 and 6 Teacher (FSL) from the Ottawa Catholic School Board.
Dominyk Kuhn-Bach
Teacher
CSViamonde
Teaching computer science and technologies since 1998.
Now working for the french schools as an online teacher for the last 7 years in social sciences and technologies of communications.
Developping tools to ease the process of communication with the parents and to keep "traces" of all communications.
How to ease the process for a more efficient communication?
Juliana Lacelle
Teacher
Ottawa Catholic School Board
I am a Special Education Resource Teacher at St. Elizabeth Ann Seton in Ottawa. I have been working in Special Education in a variety of capacities over the last 20 years in Canada, Australia and Ghana. I have spent the last 10 years learning how to support and differentiate for all types of learners. Personal experience has lead me down a path of understanding the impact of stress on behaviour. Working closely with our Social Emotional Learning team I am using my knowledge to support students in identifying how they are feeling, what impact that has on academics and engagement and how through using a variety of strategies they can get back to a place where they are calm and ready to learn.
Arianna Lambert
Teacher
TDSB
I'm a grade 4/5 Teacher in the Toronto District School Board who loves integrating technology and mindfulness in the classroom. Through inquiry and Entrepreneurial Thinking, I work with students who are engaged in meaningful learning opportunities while looking at ways to make the world an even better place. Earlier this year, I had the privilege of co-facilitating the STE(A)M Certificate Course for Junior Teachers in our board. For the last 2 years, I have been fortunate to co-moderate #tdsbEd, Twitter chats for educators in the TDSB. Through conversations on trends in Education from STEAM to Mindfulness, it has become an online community of educators dedicated to improving their practice to ensure greater student success, well-being and achievement.
Mrs. Miriam LaPeare
Elementary Teacher
Grand Erie District School Board
An Ontario public school educator for the last 14 years. I am currently teaching Grade 6 and am a Digital Lead Learner for the Grand Erie District School Board. My goal is to foster curiosity, creativity, innovation and collaboration in classrooms that will prepare students for a rapidly changing, technological and interconnected world. I believe STEAM explorations inspire students curiosity while exposing them to real world, challenging issues.
Jean-Sylvain Lapensee
Project manager
CFORP
Ex-enseignant de sciences, math et informatique, je travaille en tant que chargé de projet au CFORP au sein des 12 conseils scolaires francophones de l'Ontario pour favoriser le déploiement des ressources éducatives francophones via les EAV.
Darryl LaPlante
IT Support Specialist – PVNCCDSB
Peterborough Victoria Northumberland and Clarington CDSB
Having worked previously as an original member of the ECNO K12 Shared Technical Services team I am now engaged in several facets of IT as a Support Specialist at the Catholic School Board in Peterborough Ontario. I enjoy spending my free time in the great outdoors with my girlfriend and my two young daughters. Playing Ultimate Frisbee and SloPitch are a few of my favorite ways to stay active and social.
Ghislaine Laurin
Chargée de projet
CFORP
Chargée de projet au sein du service Appui technologique du Centre franco-ontarien de ressources pédagogiques (CFORP), agente responsable de la Banque de ressources éducatives de l'Ontario (BREO), de la Communauté d'@pprentissage Ontario (C@O) et d'autres initiatives appuyant les services numériques et les infrastructures techniques des conseils scolaires de langue française de l'Ontario.
Mr. Jameson Lee
Teacher
Catholic District School Board of Eastern Ontario
Special Education Classroom Teacher, Microsoft Innovative Educator Fellow
Catholic District School Board of Eastern Ontario
Jameson Lee strives to help all students reach their full potential, through technology, to engage, enhance and empower life-long learning. Jameson has also served as the Assistive Technology Coordinator for CDSBEO providing support and training materials for the development of special education school-based leadership.
Candice Levesque
TELT-C
Renfrew County District School Board
I have worked for the Renfrew County District School Board for the past 10 years as a secondary teacher. I have taught a variety of courses mostly in science, math and special education. This past year I have taken a position as a Technology Enabled Learning and Teaching Contact for Renfrew County DSB.
Coulter Lewis
Microsoft Learning Consultant
Microsoft Canada
Coulter holds a Master's in Education with a focus on motivation in the classroom. He has used his teaching credentials to travel the world teaching in IB International schools over the last 5 years with stops in Dubai, Melbourne and San Francisco. Working within the international private school sector that supported 1:1 technology it was imperative to utilize technology daily in the classroom from collaboration with students to communication with parents. His role as a Microsoft Learning Consultant provides him an opportunity to assist others using technology, making classroom implementation as seamless and simple as possible. His role with Microsoft also provides an opportunity for him to share his expertise with game based learning platforms such as Minecraft.
Mahlah Lockey
Teacher
Conseil scolaire Viamonde
Mahlah Lockey began her career in the Alberta public school system in 1997 before moving to Ontario in 2004. She has taught all grades from Kindergarten to Grade 8, but she has spent the majority of her career in Kindergarten and the primary grades. She is currently teaching full-time in Welland, Ontario with the French language school board, Conseil scolaire Viamonde. Passionate about teaching, Mahlah views learning as a journey and believes strongly in meaningful and pertinent professional development. She is constantly seeking new and innovative ideas to engage and nurture her students in their own learning journey, particularly through the use of technology and authentic hands-on experiences.
Robert Long
Coordinator Learning Technology
OCSB
Learning Technologies Coordinator at Ottawa Catholic. Passionate about leveraging technology for deep learning.
Linda Love
Leader pédagogique TacTIC
Ministry of Education
Linda Love a travaillé au palier élémentaire en tant qu'enseignante, conseillère pédagogique et direction d'école pendant un peu plus de 30 ans. Durant ces années, elle a aussi oeuvré à titre de conseillère pédagogique à l'échelon provincial dans le cadre du projet FARE, et de direction des services pédagogiques au conseil scolaire Viamonde dans les volets Politique d'aménagement linguistique et cadre d'efficacité des écoles. Elle occupe pour une quatrième année le poste de leader pédagogique au service de formation professionnelle – volet formation et accompagnement, auprès de l'équipe TacTIC du CFORP. Son rôle d'appui aux directions d'école dans la mise en oeuvre et la poursuite du virage à l'ère numérique la passionne. Apprenante à vie, Linda s'intéresse hautement aux domaines reliés au développement des compétences globales ; et souhaite humblement pouvoir contribuer dans un modèle de collaboration avec les directions d'école et le personnel enseignant à la réussite de tous les élèves.
Lisa MacLeod
Hamilton-Wentworth DSB
Tapleytown Elementary in Stoney Creek
David Martin
Enseignant
Conseil scolaire Viamonde
Je suis enseignant depuis 2001. Après avoir enseigné 12 ans au Québec, j'ai décidé en 2013 de relever un nouveau défi en Ontario, plus précisément à Toronto.Titulaire d'un baccalauréat en enseignement de la langue française, d'un certificat en communication publique et d'un DEC en lettres et cinéma, j'ai à cœur la réussite de mes élèves et j'essaie d'innover et de me perfectionner jour après jour afin de répondre à leurs besoins.

En 2018, ces besoins passent inévitablement par l'intégration des technologies, d'où la pertinence de l'atelier que je vous présente aujourd'hui: la création d'un site web pour gérer votre classe et vos cours.

Lee Martin
Educator, Consultant, Professional Risk-taker
DSBN, Brock University
Lee Martin is an Elementary Teacher and Makerspace Instructional Coach in Niagara and an Instructor for the Faculty of Education, Brock University, in Ontario, Canada. An award-winning educator, Lee empowers educators and students to see themselves as daredevils who take risks, solve problems and make a better world. Lee is also a consultant and researcher who has supported educators and companies from around the globe on diverse topics such as makerspace, coding and robotics, digital citizenship, risk taking and supporting young mathematicians. Finally, Lee is a passionate advocate of equity in education and demonstrates this commitment through his COMPUTERS4CHANGE charity which seeks to provide greater accessibility to educational technology for students and educators.
Nancy Martins
Teacher
Dufferin-Peel Catholic District School Board
Nancy Martins is a Teacher-Librarian in an Elementary School (FDK-8) in Mississauga Ontario. Nancy has worked with a TLLP team at the school to bring STEAM opportunities into the school through STEM challenges and teacher collaboration.
Brian Mccoll
Ruckkus Networks, an ARRIS Company
Andrew McDonald
Educational Outreach Manager
Kids Code Jeunesse
Andrew is a physics, chemistry, mathematics teacher with a side passion for computer science, geography and robotics in the classroom. Having taught in the Middle East from 2012-2016 he was able to hone his teaching craft while integrating technology into the classroom. Educated in Ottawa with his M.Sc in Medical Physics, Andrew gained valuable experience working in a cancer clinic before changing career paths to become a teacher in 2011. From discovery learning, robotics and G Suites in the classroom, he is always looking for ways to inspire his students and the teachers around him. He has been a proponent in improving the educational technology in the schools where he has taught. Upon returning to Canada, he has joined Kids Code Jeunesse as their Educational Outreach Manager to empower kids and teachers with digital literacy in Canada. As an Apple Teacher, Google Certified Educator, AppsEvents Google Certified Admin, Google Earth Education Advisory Board member, BETT panel speaker, and Raspberry Certified Educator, he is looking to help other teachers bring various educational technologies into the classroom.
Marcia McDonald
Teacher for Students who are Blind/Low Vision
Renfrew County District School Board
In this, my 10th year as Teacher for Student who are Blind/Low Vision for a rural school board, I continue to be energized by finding uses for technologies which increase my students' independence and their social connections. I started the Tinklusioneers Pilot Project in 2015 as a way to fuel my inner geek while building belonging for my students with complex needs by involving their peers in the creation of customized learning apps and tools targeting my students' alternative IEP goals. Tinklusioneers have a motto: Stretch your abilities to make things to stretch the abilities of others! So far, it is proving to be a win-win formula.
Joe McDonough
Follett School Solutions
Owen McIntosh
Technical Analyst
ECNO Shared Technology Services/Kawartha Pine Ridge DSB
Technical Analyst for the Kawartha Pine Ridge DSB and the Educational Computing Network of Ontario Shared Technology Services Team.
Ian McLain
Instructional Program Leader – Elementary
Halton District School Board
Proud Husband and Father of 2. Instructional Program Leader – Halton District School board. I strive to learn and lead in equal measure and find improvable ideas through knowledge building and networking.
Don McNamee
Development Executive
Apple Canada
Apple Education
Ms. Kim Meldrum
Director of Innovation in Teaching and Learning
West Island College
As a passionate educator and author, in June of 2016 Kim published her first book entitled, "Assessment that Matters: Using Technology to Personalize Learning" about how to gather rich assessment information from students' creations using technology as a tool for learning. In her book Kim provides the reader with an understanding of the different forms of assessment and provides examples of how to help students use technology to demonstrate their learning in different ways. Kim works to change the way educators view technology. Her expertise includes a focus on effective differentiation, digital literacies, assessment and reflective learning practice. Kim is a device-agnostic educator who encourages education professionals (including teachers and administrators) to develop a growth mindset, and to take risks in the classroom in order to transform teaching and learning for students.
Kim has presented at educational technology conferences; ISTE 2016, ISTE 2015, ASCD (2015), the first Canadian Google for Education Leadership Symposium, The Toronto Maker Festival and more.
kimmeldrum.com
@meldrumkim
Eric Mendes
Grade 5/6 French Immersion Teacher
Waterloo Region District School Board
Eric is a Grade 5 & 6 French Immersion teacher in the Waterloo Region District School Board. He has been teaching for 8 years. He specializes in incorporating technology, STEM-based projects, and coding into the French Immersion Classroom. His focus is to provide French speaking students opportunities to experience rich-based tasks with authentic purpose while using 21st-century technology. Promoting French language is easy when students are engaged and having fun using technology, such as robotics and coding.
Matt Miller
Ditch That Textbook
Matt Miller is a teacher, blogger and presenter from West Central Indiana. He has infused technology and innovative teaching methods in his classes for more than 10 years. He is the author of the book Ditch That Textbook: Free Your Teaching and Revolutionize Your Classroom and writes at the Ditch That Textbook blog about using technology and creative ideas in teaching. He is a Google Certified Innovator, Bammy! Top to Watch in 2016, and winner of the WTHI-TV Golden Apple Award. Onalytica named him one of the top 10 influencers in educational technology and elearning worldwide.After trying to do the traditional "teach by the textbook" for a few years, he launched into a textbook-less path where learning activities were often custom-produced for his students as well as infused with technology. He likes the results a lot, and his students do, too.

Matt has presented to thousands of teachers at dozens of workshops on a number of topics related to educational technology, world language instruction and more. He combines a conversational, engaging speaking style with loads of resources, leaving teachers equipped and inspired to move forward.

Mme Josée Millette
Enseignante
Conseil scolaire viamonde
Diplômée de l'Université du Québec à Montréal en 2006, j'ai enseigné en français dans plusieurs provinces canadiennes. Curieuse de nature, j'aime expérimenter de nouvelle méthode d'enseignement et explorer de nouvelles avenues. L'application Ideceo est une belle découverte très pratique…
Mrs. Vickie Morgado
Teacher
DPCDSB
Vickie has been an elementary educator in Ontario, Canada for 17 years. She has taught multiple grades and worked as a technology coach. Vickie believes in empowering her students to take charge of their learning to create positive change in the world becoming agents of change. She holds a Masters of Education in Curriculum Studies from Brock University and has presented throughout southern Ontario at various conferences including BIT, OAME and Connect as well as internationally at ISTE 2015 and 2017. Vickie is a Microsoft Innovative Educator Expert (MIEE) and Fellow, Skype Master Teacher, and PioNear. She uses technology in her classroom to connects her students with the world.
Laura Morrison
Project Manager, Research
University of Ontario Institute of Technology
Laura Morrison is a sessional instructor in the Faculty of Education at the University of Ontario Institute of Technology. She currently teaches the online course Learning in Digital Contexts to primary/junior and intermediate/senior teacher candidates. Laura is also the project manager of research in Canada Research Chair, Dr. Janette Hughes' STEAM3D lab, located within the Faculty of Education. Laura completed her Master's of Arts at UOIT, with a focus on the impact of digital literacies in education. Her favourite ways to communicate are through poetry, narrative and image.
Melanie Mulcaster
Teacher Librarian
Peel District School Board
Melanie Mulcaster is an elementary Teacher Librarian in the Peel District School board. A life long learner and maker, she is passionate about inspiring and empowering modern learners to discover, connect, innovate and explore.
Stephanie Myers
Consultant, Learning Technologies
Ottawa Catholic School Board
Stephanie is a Learning Technologies Consultant with the Ottawa Catholic School Board. She is passionate about learner agency, future ready schools and is a former seconded teacher to the University of Ottawa where she taught integrating technology in the classroom. Stephanie is a Google for Education Certified Trainer and a Hapara Certified Trainer/Consultant.
Ms. Jennifer Nalon
Teacher
CDSBEO
Jennifer has been an elementary teacher for 17 years, teaching K – 8 including Special Education and Differentiated Instruction. This past year, she has been the lead teacher of a Teacher Learning and Leadership Project with a focus on Pedagogical Documentation. She has always been passionate about Math and Growth Mindset, but a new passion is emerging: fostering teaching and learning with technology.
Richard Nedwich
Global Director of Education
Ruckus Networks, an ARRIS Company
Richard has worked in the wireless industry since 2000, including product and marketing management roles at Motorola, Meru Networks, Fortinet and Ruckus. As a thought leader, Richard has been a public speaker and blogger on global K-20 education technology and Wi-Fi for the past 10 years.
Krista Nitschke
Principal
Limestone District School Board
Krista Nitschke is a Principal with the Limestone District School Board at The Prince Charles School. She has been a school administrator for 10 years. She is currently involved in a System Project with other administrators, teachers and consultants that is exploring how to cultivate a Maker Culture within the school and how to spread the movement throughout the Board. Krista also has a keen interest in mathematics and is working with educators within the school to increase student and family engagement in mathematics.
Wemba Opota
Technology Strategist
Microsoft Canada
Wemba is a Technology Strategist at Microsoft Canada. He is passionate about innovation and likes to explore new possibilities at the blurring frontier of technology and business.
For more than 15 years, he has been working with organizations from various industries around the world, helping them to reimagine and transform their business models, reach their digital aspirations and capitalizing on relevant business disruptions and leading technologies.
Wemba has degrees in Mathematics, Artificial Intelligence and Business Administration from the University of Dijon, McGill University and HEC.
Kiril Pamporov
IT Manager – Enterprise Administration
TDSB
IT Leader, with over 13 years of experience in IT Planning, Transformation and Delivery Operations.
Leading Toronto District School Board IT Operations Analytics and Big Data transformation.
Ms. Robyn Percival
Teacher
TLDSB
Robyn is an online science teacher for the Trillium Lakelands District School Board. She is currently involved with a TLLP project to create online science videos. The goal is to supplement real-life laboratory experiments for online learners.
Miriam Petrella
Stem Teacher
BHNCDSB
I have served as an elementary school teacher for 15 years with BHNCDSB. Currently, I am a STEM and Innovation Itinerate Teacher who brings a wide range of leadership in curriculum development and implementation. I am eager and willing to continue to learn, and share the implementation of the STEM curriculum with other students and teachers across the province. I have witnessed the success of this program and how it encompasses the competencies of the 21st century learner.My experiences have allowed me to develop an environment that fosters innovation through inquiry based learning. Developing a growth mindset in students is an integral part of my teaching practices. Student success is most effective when students are provided with opportunities that allow them to build upon their strengths.
Lisa Pilgrim
Instructional Program Leader – Elementary
Halton District School Board
A former architect and intermediate teacher, I have worked as a Math Coach as well as an Instructional Program Leader for the HDSB.
Cindy Plunkett
Manager, eLearning and Educational Technologies
Baycrest Health Sciences
Cindy Plunkett is a project manager of eLearning and educational technologies at Baycrest Health Sciences and the Canadian Centre for Aging and Brain Health Innovation. She is also an executive director of finance for the eACH Conference, a lecturer in the graduate studies programs for family and community medicine at the University of Toronto, and a sessional lecturer in the education faculty at the University of Ontario Institute of Technology.
Jennifer Pogue-Lacombe
Media Arts Teacher
TLDSB
Jennifer Pogue-Lacombe has taught Media and Art in the Ontario Secondary School System for over eleven years. She has done workshops for the National Character Education Conference as well as workshops on integrating arts and film cross curricularly.As well as developing arts and film programs for her home school board of TLDSB, Jennifer has been active in creating a career women's conference, and arts elementary and high school feeder school art connections programs with TLDSB.
Jennifer is currently teaching media at I.E. Weldon Secondary School as well as continuing post graduate studies at UOIT.
Michelle Pollington
DeLC
Hamilton-Wentworth District School Board
Michelle Pollington is the eLearning/Blended Learning Technical Support Contact for the HWDSB eLearning program. Michelle is passionate about students opportunities for learning and engagement.
Mr. Robert Powo
Enseignant
Conseil scolaire Viamonde
Monsieur Powo travaille au conseil scolaire Viamonde. Il a une formation dans le domaine de la recherche et particulièrement en chimie organique. Soucieux de mettre ses connaissances au service des jeunes, M. POWO s'est engagé dans le domaine de l'éducation en 2015, et enseigne la chimie à l'école secondaire de Lamothe-Cadillac à Windsor. Il est très engagé dans l'introduction de la technologie dans son enseignement. Cette stratégie garde la plupart des jeunes motivés et intéressés à apprendre dans un milieu où les téléphones cellulaires et les tablettes sont en plein effervescence. Il a intégré l'apprentissage par le jeu en utilisant minecraft.
Mr Jonathan Pratt
TELT-Contact/eLibrary Coordinator
RCDSB
Jonathan Pratt is an Educator with the Renfrew County District School Board. Over the past three years, Jonathan has been part of the TELT-C team-leading technology innovation and integration in K-12 classrooms. Along with establishing and maintaining a district-wide digital eBook resource as eLibrary Coordinator, he has also worked to extend the use of virtual reality, coding, and robotics through authentic challenge-based learning for students.
Mr. Aaron Puley
Department Head / Teacher
HWDSB
I am an inquiry minded historian with a passion for engaging students, the department head of Canadian and World Studies at Sir Winston Churchill Secondary School in Hamilton, ON, and above all that, a father of two amazing little ladies! Prior to my current tenure at SWC, I was the consultant for student and parent engagement for HWDSB (5 years) and, previous to that, a consultant of 21st Century learning for K-12 (2 years). Engaging students in new and innovative ways brings me joy.
Cynthia Quirion
SERT/French Immersion Teacher
YRDSB
Special Education and modern learning teacher with a passion for Science, French Immersion, and movement in education.
Jamie Reaburn
Teacher
WRDSB
Jamie is a passionate educator in the WRDSB who focuses on the ideas of personalization of learning and descriptive feedback rather than grades. As an active collaborator, she has co-facilitated engaging and meaningful student-led projects that provide her students with opportunities to have a voice on a global level. Jamie also presents at various conferences across Ontario including BIT and Connect. Her greatest accomplishment, however, is being a mommy to two beautiful, funny, and creative little girls.
Jonathan Redeker
K-12 Technology Coordinator
Goshen Central School District
Educational Technology Specialist, K-12 Technology Coordinator, NYSCATE Social Media Coordinator, educational disruptor
Ms Brenda Reed
Education Librarian
Education Library, Queen's University
Brenda worked as a teacher librarian in Quebec before moving to Kingston and a position in the Queen's University Education Library. In the Education Library Brenda works most closely with teacher candidates in the Primary Junior program and is currently developing strategies for continuing to provide resource support to teacher candidates after they leave the building for their careers.
Mr. Roger Reynolds
Teacher
Trillium Lakelands District School Board
Roger Reynolds is a grade 6 teacher with the Trillium Lakelands District School Board in Lindsay, Ontario. Roger is passionate about engaging students through the use of technology and makerspace. His focus this year has been allowing students to explore their own interests and passions through makerspace and embedding curriculum into their self-selected passion projects. You can check out what is happening in his classroom by following @ReynoldsTeach.
Sheila Rhodes
Assistant Teaching Professor
Faculty of Education, UOIT
Sheila is an Assistant Teaching Professor in the Faculty of Education at UOIT where she teaches Primary/Junior STEM, Environmental Education and Coding and Communications. She runs a summer camp program that serves over 1500 children, families and educators. She is the Partnership coordinator for the Science Teachers' Association of Ontario and serves on the STAO conference committee.
Hella Richter-Glinos
Genius Hour Teacher (JK-Grade 5)
Millwood Junior School
Hella Richter-Glinos is a Genius Hour Teacher, Resource teacher and chairperson (POR) at Millwood J S. in the TDSB. She is a Digital Lead Learner who enjoys supporting teachers with using Google Apps to facilitate inquiry, improve assessment practices, run a paperless program, manage project-based learning and integrate Global Competencies. She has enjoyed presenting at numerous conferences around Ontario including TDSB Google Camp, Connect Conference, MakerEd TO Conference and EdTechTeam Summits. As a First Lego League (FLL) and JrFLL robotics coach, Hella has helped to lead five teams to the Ontario Championships and one to Ontario Innovation Celebration. Hella is a lifelong learner who, after completing her Special Education Specialist, ICT specialist and PQP Masters Dimension with OPC, is now studying International School Leadership in the MPEd program at the University of Western Ontario.
Jason Rodger
Elementary ICT Consultant
Ottawa Carleton District School Board
A French Immersion teacher from Ottawa and currently ICT Consultant, Jason Rodger has been integrating technology into his teaching since the day a class asked if they could do things differently. He now works with students, teachers, and administrators to bring their vision of learning with technology to life. His motto? "Tech if necessary but not necessarily tech."
Tracy Rosen
Education Consultant, Quebec's RECIT network
Commission scolaire de la Seigneurie-des-Mille-Îles
Tracy Rosen is an education consultant with the Commission scolaire de la Seigneurie-des-Mille-Îles and a Provincial resource person with the RECIT, Quebec's technology integration resource network.
She believes that technology is best used when it helps to share our stories around teaching and learning and that if we want to see change in our classrooms, we need to see it in our professional development as well.
She has taught in both the youth and adult sectors since 1996.
Judy Sackville
Assistive Technology Lead
Halton District School Board
Judy is the Assistive Technology Lead at the Halton District School Board. She is a passionate advocate for all that is Special Education. Leveraging technology to increase independence, access potential and support student success is a must. What is Necessary for some, is good for all, and essential for specific.Building capacity in schools across Halton to build students independence, self confidence and access their potential no matter what roadblocks or learning differences they experience.
Lori Sands
Director, Teaching Resources Center and SELF Design Studio
The University of North Carolina at Greensboro
Lori Sands is Director of the Teaching Resources Center, a model school library in the School of Education at UNCG, and the SELF Design Studio, a makerspace dedicated to preparing pre-service teachers to become educational leaders who incorporate hands-on, innovative teaching strategies. Lori also serves as an adjunct faculty member in the UNCG Library and Information Studies department, where she teaches courses on makerspace design and implementation and school library practicum supervision.
Pierre Sarazin
Solutions specialist
CFORP
Teacher, computer programmer, physicist and mathematician, Pierre Sarazin has worked at the high school level for 9 years. Seeing every problem as an opportunity to learn and apply a new solution, he has earned the nickname MacGyver among his peers for his creative problem-solving skills.A Google Certified Teacher, and former learning technology coordinator, he strives to effectively use technology in his classroom. Pierre is a proponent of the Connectivist learning model, proposed by Siemens and Downes. The premise of this model is that it is more important to know where, know how and know why, than to simply know.

Currently, Pierre works at the Centre Franco-Ontarien de Ressources Pédagogiques (CFORP) as a solutions specialist for the Ontario provincial implementation of Desire2Learn (D2L) by Brightspace.

Gisella Scalese
Instructional Techology/Education Librarian
Education Library, Lakehead University
Currently responsible for Lakehead University's Education Library on the Thunder Bay Campus, Gisella works with both teacher-candidates and graduate students. Interests include evaluating information and is currently developing a makerspace area for teacher-candidates.
Krista Shibata
Leader, Public Affairs and Women in Technology
IBM Canada
Krista Shibata is the leader of the IBM Canada strategic initiative focused on closing the gap for Girls in STEM/Women in Technology. In this role she guides IBM's presence as a leader in driving positive change and engagement for girls in STEM and women in technology. Prior to accepting her current role, Krista has held global leadership roles for IBM and Cognos in the areas of communications and marketing, mergers and acquisitions, as well as sales. Prior to joining high tech, Krista spent time in small business as well as amateur sport. She holds a Bachelor of Science Degree from Queens University.
Krista is trained in IBM Design Thinking methodology and leads these workshops with educators and students all over Canada.
Ernando Silva
Senior Analyst, Database Services
Toronto District School Board
Ernando has 27+ years of progressive IT experience being 21+ years leading, managing, supervising, and coordinating teams responsible for 220+ systems simultaneously including 60+ mission critical applications. As well, he is an expert database architecture, database administrator, and data analyst. In addition, he is a PMP, an ITIL, a COBIT, an Oracle, and a Microsoft certified professional.
Mr. Ryan Smith
Technology Services Consultant
Trillium Lakelands District School Board
Originally a high school math and science teacher in Huntsville, ON, I am currently a technology consultant with the TLDSB. I have been working with teachers to integrate coding into their classrooms at a district level during the past two years. Personally I have two awesome kids and am an avid mountain biker and hockey player.
Todd Sniezek
Instructional Coach
District School Board of Niagara
Todd Sniezek is an Instructional Coach at the District School Board of Niagara. In his past position as the IT4 Learning Consultant and in his new role, he spends the majority of his time learning and sharing his passion for technology integration with his board. His love of everything digital and fondness for embedding rich, technology-enabled learning in the classroom is infectious for everyone around him. Todd is known to champion technology for special education and his focus on utilizing low-cost solutions for classrooms ensures that students have more access to tools in and out of school. For Todd, effective technology integration is an essential need for all students to be successful in all areas of the curriculum from K-12. He constantly pushes the limits of what can be done with the tools available and he is more than willing to share his excitement with anybody who asks and often with those that don't.
Jonathan So
Teacher
Peel Board of Education
Jonathan is a teacher in the Peel District School Board. He is currently teaching Grade 6 at Ray Lawson Public School. He has also taught grades 2 to 6 and is one of the lead instructional technology and math coaches at his school. He is always looking to promote creativity and exploration in his students and colleagues. Jonathan uses Google Apps in his daily teaching and loves how it opens his classroom to the world around him. He is a google certified teacher (level 2). His interests lie in math and technology (not in any particular order) but he is also passionate about inquiry and the endless possibilities it has for his students. Jonathan also loves building connections with other teachers and classrooms. Opening the classroom doors and letting the world in has been one his most recent passions. Connect with him @Mrsoclassroom.
Damon Srokosz
Technical Analyst
ECNO Shared Technical Services
US Marine, Technical Writer, Volunteer Firefighter, Restauranteur, as well as working through the ranks of IT. Working in Education, by supporting the development of our next generation, drives a passion in me!
Casey Sutton
CDW Canada
They say the grass is always greener on the other side of the fence, and when Casey Sutton left the classroom after years as a high school Business & Information Technologies teacher, most people assumed it was to find "greener pastures" in the corporate world. In reality, Casey never lost her desire to educate others, she just found a new outlet to do so. As a Lenovo Brand Ambassador, Casey travels the globe to share her passion for technology and innovation, educating people around the world on just how much Lenovo brings to the table in this ever-evolving world of technology. You may still believe the grass is greener on the other side of the fence, but if you ask Casey, she's relishing her view from the top of that fence, where she enjoys the best of both worlds.
Richard Swandel
Secondary ICT Consultant
Ottawa Carleton District School Board
Richard Swandel is an educator with 16 years experience as a classroom teacher and a teacher librarian. His current obsessions include equity in edtech, GSuite, learning spreadsheets. and Google Cardboard.
Heather Theijsmeijer
Renewed Math Strategy Co-ordinator
Rainbow District School Board
A Math and Physics teacher for 15 years, Heather is currently the Renewed Math Strategy Co-ordinator (grades 7-12) for the Rainbow District School Board. Her role allows her to split her time between working directly with students, and facilitating collaborative inquiry projects with teams of teachers, developing and implementing innovative, technology-enabled teaching, learning, and assessment practices in Math.
Jennifer Thiessen
Liaison Librarian
Brock University
Jennifer Thiessen Jennifer Thiessen is a Liaison Librarian at the James A. Gibson Library, Brock University. Her interests include accessibility, elearning, and critical librarianship.
Lynn Thomas
Digital Lead Learner, Secondary English Teacher, Acting Deptartment Head of English
Granderie District School Board
I am the mother of 4 children and a Secondary school English teacher at Dunnville Secondary School. I am a Digital Lead Learner in the Granderie DSB, a Microsoft Innovative Educator Expert and Trainer. My goals are to support fellow teachers in integrating technology into the classroom and provide innovative learning opportunities to students that will build their 21st century skills.
Craig Thompson-Wood
Teacher
Peel District School Board
Teacher of 18 years experience, and lover of board games for many more years than that! Now, much like chocolate and peanut butter, finding that the two go great together!
Ms. Allison Timmins
English Teacher
DSB One
I teach high school English grades 9-12. I am passionate about getting students to make connections between texts and people and events in the real world. I use extensive media – particularly music, film, and Skype — to enhance the English curriculum. I am devoted to showing students and other educators how to go global with their specific learning goals.
Mr Chris Tomasini
Online Learning Librarian
Lakehead University
Chris is the Online Learning Librarian at Lakehead University. Based at Lakehead's campus in Orillia, Ontario, Chris supports students from a variety of disciplines, including Bachelor of Education students.
Mr. David Tran
Instructional Coach
Peel District School Board
David currently works as Instructional Coach with the Peel District School Board. His passion includes promoting thinking through the teaching of Mathematics and Technology.
Ms. Jenna Tsuchida
Teacher
Grand Erie District School Board
Jenna is a high school English teacher in the Grand Erie District School Board who loves collaboration for herself and her students. She values professional development and believes strongly in the importance of continuous growth and self-reflection. Jenna is interested in exploring healthy, constructive technology use in education. She also advocates for the importance of mindfulness in education for both educators and students. Jenna recently completed her Master of Arts in Curriculum Studies and Teacher Development at OISE, focusing on student-centred research and social streaming.
Kyle Tuck
EdTech Coordinator
Brock University
Kyle evaluates, tests, and deploys, and trains a wide variety of instructional, collaboration, educational, and information technologies. He provides training on use of the technologies, including best practices. He has worked for Brock University's Faculty of Education for nearly 20 years.
Denis Turbide
Directeur Adjoint
Consortium d'apprentissage virtuel de langue française de l'Ontario
Depuis 2015-2016, il est directeur adjoint au CAVLFO et coordonne un projet pilote pour les élèves de 7e et 8e année de langue française de l'Ontario.
Louise Vaillancourt
K-12 Instructional Technology Coach
Ottawa-Carleton District School Board (OCDSB)
Louise Vaillancourt is a Technology Coach for the Ottawa-Carleton District School Board. She is passionate about STEM and language learning. She loves sharing her enthusiasm for technological tools and strives to make robotics and coding accessible to all. Currently, she is also experimenting with PedDoc, the Maker Mindset and improving workflow for educators.
Abhi Vair
Regional Coordinator
Kids Code Jeunesse
Abhi currently works as a web developer and a regional coordinator for Kids Code Jeunesse. She has a passion for education and technology, and hopes to help make programming more accessible through community outreach and training workshops for teachers, kids, and parents.
Blanca Valdez
Bilingual Teacher
Waco ISD
Blanca Valdez holds a Bachelor of Arts in International Marketing from Universidad Regiomontana in Monterrey, N.L., Mexico, and a Texas Educator Certification, Bilingual Generalist EC-4.
She is a dedicated and recognized Bilingual Educator and #AppleTeacher who uses the 21st-century skills framework to integrate technology in early childhood and primary classrooms. Miss Valdez strives to be a disrupter and catalyst for change in her school district by encouraging educators to transform teaching practices to improve learning outcomes, student engagement, and academic success. Since 2014, she has been leading the implementation of the Apple ConnectED grant on her campus, a Title 1 school that serves more than 540 under-resourced learners in Waco, Tx.
Mrs. Mary Claire Vandenburg
Education Librarian
Queen's University Education Library
Mary Claire has been in her role an an Intermediate Senior Librarian at Queen's Education Library for 2 years, prior to this she held a variety of posts within Queen's Library over the previous 10 years.
This new environment has encouraged a sense of discovery and dedication to the service of education in Ontario.
Desuree Vandendam
Outreach Coordinator
Queen's University
Desuree is an Outreach Coordinator with the Faculty of Engineering and Applied Science. Her primary role is coordinating and facilitating engineering design workshops in the Tech 'n' Tinker Trailer; a mobile makerspace.
Mrs Pascale Vandenhaak
Physical and Health Educator
CS Viamonde
Pascale is completing her 24th year as a teacher, 21 of which have been in the physical & health education field. She teaches in her area of specialties of H&PE and music at École Nouvel Horizon in Welland for the Conseil Scolaire Viamonde. She is passionate about promoting health and physical literacy with her students and colleagues across her board where she assists with coaching and in-service training. Pascale is also an Ontario Physical Health Education Association (Ophea) Ambassador and helps to promote teaching resources through leading workshops, webinars, blogs and resource review. A curious learner with an interest in technology, Pascale looks for ways to incorporate technology in all facets of her job to facilitate delivery and to enhance learning for her students.
Dr. Shelly Vohra
Instructional Coach
Peel District School Board
Shelly Vohra is an Instructional Coach and recently completed her PhD in Educational Technology. She is an AQ instructor in Mathematics as well as having instructed AQs in ESL, Technology, and Media Literacy. Shelly is passionate about inquiry, social justice, and equity through an integrated curriculum. She has written several courses and documents on a variety of educational topics. Shelly is currently planning her next research study as well as writing her book on an inquiry based classroom. You can follow her on twitter @raspberryberet3 and connect with her through her blog [email protected]
Laurie Vonk
Teacher
Upper Grand
As a primary educator for almost thirty years I am excited to share new understandings from our TLLP with fellow educators with an emphasis on STEAM, school wide inquiry and reflection journals.
TJ Walia
Senior Technical Account Manager
Microsoft Canada
TJ is a Senior Technical Account Manager with Microsoft and brings over 10 years of experience within the Services Business. He currently leads the Education (K12/HE) Business for Microsoft Premier Support; ensuring that organization's in the Education sector build roadmaps for technology that support not only their immediate needs, but also use technology to innovate in how they deliver education in the classrooms and beyond.TJ has received a degree from Ryerson University and is consistently advancing his knowledge in areas of AI, Blockchain and Cryptocurrencies. He's an accomplished author of a number of training courses to improve how to be more efficient at managing your time and email.

TJ's has a strong passion for coding and being a good role model for his children which is why he invests a lot of time mentoring, tutoring and teaching classrooms how to code in his spare time.

Andrew Wheelock
Technology Coordinator
Erie 1 BOCES/ WNYRIC
I am an educator, husband and father of 3!…. after 13 years as an elementary teacher, I slowly found myself gravitating to teaching and learning with technology. I survived the early days of the internet, with turtle slow modems and static webpages to see the incredible age of the technology renaissance. The power and engagement possibilities of today's technology from mobile devices to virtual environments, to gaming is incredible. The true value is harnessing it to make powerful learning experiences, as well as, helping students navigate technology dangers.
I have many ideas of my own on how that happens, but I feel I grow much deeper understanding when I talked to other innovative educators. These educators inspire me to go beyond and push the boundaries.
Ms. Amanda Williams
Teacher
Halton District School Board
Amanda Williams is a Learning Commons teacher from Halton with a passion for innovation. As an arts advocate, Amanda has presented provincially and globally, on inquiry based learning and the arts. Her belief in "doing school differently" has led her to develop a co-plan/co-teach model of instruction with educators in her building. Most recently, she has been sharing the transformation she led from library to "Learning Commons," including the development of a Makerspace. She has been a part of innovation based leadership teams within her school board and presents regularly on the impact of "making" and design thinking on student empowerment and student achievement.
Mark Willoughby
Online Course Developer/Administrator
Brock University
Mark has been developing several online courses for the Department of Mathematics at Brock University. Mark has also been an instructor of calculus for the past 7 years. Mark has been involved with integrating technology in the classroom for many years, including the Caribou Contest, a world-wide online mathematics contest for elementary students. Mark has an M.Sc. from the University of British Columbia and a B.Sc. from Brock University.
Karen Wilson
Consultant
HWDSB
Karen is part of the Digital Program Consultant Team at Hamilton-Wentworth District School Board. Her teaching experience includes Teacher-Librarian, Family Studies, Careers, and Science in both Hamilton and Windsor. She has also enjoyed participating in collaborative writing projects for the Ministry and eLo related to Adolescent Literacy, Financial Literacy, Geography and Social Science and Humanities.
Jim Wright
Student Information Systems Supervisor
District School Board of Niagara
Jim has worked in the District School Board of Niagara for 31 years, most recently as the Supervisor of Student Information Systems since 2005. During this time his work has expanded from collecting data, to integrating, engaging in data analysis and visualization of our data sets.
Jennifer Wroe
Classroom gr3 Teacher
Renfrew County District School Board
Jenn Wroe is an elementary teacher currently with the Renfrew County District School Board with 20 years teaching experience in the Primary division. She has taught in several provinces in Canada, mostly in small, rural communities including remote fly-in northern communities; New South Wales in Australia and in the Everest Region of Nepal. She has developed an outdoor education program that fits into her regular classroom and is keen to share the benefits of connecting with nature on a daily basis and creating enriching classroom experiences for her students.
Brent Yacoback
STEAM Coordinator
West Ferris Intermediate & Secondary School
I am an Apple Distinguished Educator (Class of 2015) and the Coordinator of our STEAM laptop learning program at West Ferris Intermediate & Secondary School. Currently, our focus is on project-based learning through outreach activities including coding with robots and Swift Playgrounds. Outside of school/work, I like to spend time outside with my family and I enjoy camping, canoeing, kayaking, and rock climbing.
Stephen Young
Senior Technology Analyst
ECNO
Stephen is currently working with the Education Network of Ontario, Shared Technology Services team as a Senior Technical Analysts. In June 2017, Stephen retired from the Thames Valley District School Board as Manager, Information Technology Services. Throughout the 30 years of supporting both instructional and administrative technology in education Steve has been involved in many exciting technology changes. Those technology changes range from the original deployment of the Internet to schools to currently exploring the use of cloud technologies in supporting the administrative systems of School Boards.
Nancy Zabukovec
Teacher
DPCDSB
Nancy has been a teacher with the DPCDSB for 16 years. Throughout her years of teaching, she has taught students in the primary, junior, and intermediate divisions. Nancy finds excitement in providing students with engaging opportunities, linking the Ontario curriculum with STEM challenges. Nancy has a passion for health and well-being, showing leadership in health through speaking at OPHEA's annual conference and in guiding her school's Health Action Team toward leading many health-related school initiatives. Nancy believes in the importance of teaching students to build healthy relationship with technology.
Shawn Zafar
CTO
Stealth Communications Inc.
Shawn Zafar is the Chief Technology officer at Stealth Communications Inc. Leading and managing a Cyber SOC Team of Penetration testers and Network security engineers for Incident response and intrusion detection services specializing in Ethical Hacking simulation, Cyber intrusion detection, Incident response services, Data breach communications, and Deep Cyber security Monitoring 24/7 and Risk Management services. Digital forensics consulting, Cyber Machine learning anomaly. and AI used for Cyber bullying Platforms and BYOD Platforms in the Education sector
Shawn Zafar is heavily focused on Cyber security, Covert Pen testing and Incident respondent & detection services by tracking and uncovering non visible vulnerabilities beneath the Network surface to provide comprehensive security solutions that prioritize the protection of my clients business operations and confidential data and Assets and preventing sophisticated Intrusions.
Shawn helps companies & Education institutions measure and understand their maturity around any existing security controls that protect Their significant business assets. Referencing a common, effective framework like Critical Security Controls is useful in establishing a standard for your organization. Using offensive & defensive security techniques such as Penetration testing, where one of our teams tries to breach your programs and systems, and Network to help uncover vulnerabilities in your existing networks and systems. We also provide fresh insights into likely attack vectors and techniques used for any company's particular market or industry.
Mme Nacima Zerouati
Enseignante
Conseil scolaire Viamonde
Ayant une formation de base comme ingénieur en informatique, Nacima change de cap en 2009 et s'inscrit à l'université d'Ottawa pour obtenir un baccalauréat en éducation. Depuis 2010, Nacima Zerouati enseigne les cours de français et de sciences sociales à l'école secondaire de Lamothe-Cadillac de Windsor. Afin d'offrir un environnement d'apprentissage convivial aux jeunes d'aujourd'hui, Nacima intègre autant que possible les technologies dans sa salle de classe.
William Zhou
CEO
Chalk
William Zhou is the CEO of Chalk, a K-12 education company that utilizes data to help schools. Zhou has been passionate about entrepreneurship from a young age, founding his first company in high school. He launched his first Internet business in 2010, which he sold at the age 18 during his first year of computer science at the University of Waterloo. To pursue the bigger challenge of changing education, Zhou founded Chalk to create data-driven education. Forbes named Zhou top 30 under 30. From small, independent schools to large, national school networks, Chalk is behind the academic strategies influencing millions of students.
Ms. Kerry Zinkiewich
TeLTC
KPRDSB
Kerry is a Consultant with Kawartha Pine Ridge District School Board. With a shared love of literacy, Kerry specializes in Innovations while Karen focuses on Assessment Culture. Together, they have collected a wide range of presentation experiences at the school, board and provincial level.
Victoria Zymantas
Teacher
Rainbow District School Board
Vicki Zymantas is the current program leader of Science and Student Success at Confederation Secondary School in Val Caron. She has been an incredibly strong advocate for the incorporation of 21st Century Learning Skills into all classrooms. She introduced the concept of engaging students through break-out boxes and Escape Rooms at her secondary school and is hoping to do the same through her passion for coding and relevant computer related skills. She has also taken on the role as the SHSM lead for the ICT SHSM in her school. She believes that inquiry based learning is key with regards to students discovering their passions and through such learning students learn perseverance, dedication and that failure only leads to success.